Technology Solutions for Housing Associations
Housing Associations can use Oysta technology to monitor the homes within their estates for environmental anomalies and provide safer independence for those who are in sheltered accommodation.
You can implement the technology and monitor it all remotely, so you can prioitise your resources to the right home and residents. 
SenseCare in Housing Associations
Housing associations have been receiving a lot of negative press recently due to instances of fatalities being recorded due to prolonged exposure to damp and mould.

We have a simple solution which means that housing associations can monitor a home's environmental needs, remotely and should a home breach unhealthy parameters it will alert you. Our device is called SenseCare™.
SenseCare is a wireless sensor which is quick and easy to install as it works out of the box. It is battery operated and can last a minimum of two years. 
SenseCare detects temperature and humidity. People are more prone to illness when there are lower temperatures and high humidity levels, and we can pre-set safe parameters. SenseCare will send the temperature and humidity levels through to IntelliCare™, our smart platform which will display current temperatures and humidity levels and alert you if unsafe level limits are breached. Property visits can then be conducted to investigate and prevent any possible anomalies from expanding to complex issues.
SenseCare has a variety of accessories that can assist in the monitor of the home, such as a leak detector which is ideal for vacant properties, too.
Sheltered Accommodation
Traditionally a button-and-box device has been put into homes that when triggered, alerts a designated contact but essentially tells a Vulnerable Independent Person (VIP) that they are only safe inside the home. Sheltered housing is for people who can live independently but need occasional support, so with promoting independence and activity in mind, we have telecare devices that keep VIPs safe at home, safe away from home.
For those in sheltered accommodation, we recommend an Oysta Rio. It has a charging cradle which is also a beacon, so it can detect (and report) when a resident is home. It also has a button on the cradle to activate a request for help.
The Oysta Rio device can be carried externally from the home as it is essentially a more compact mobile with a SIM. From the device, the VIP can press the SOS button and it will open a two-way voice call to your designated contact or monitoring partner. Should they fall, this will also trigger a two-way call. Using our IntelliCare platform, the emergency contact can locate the VIP, assess their emergency, and send additional help to their location as that will be displayed within IntelliCare, too.
Within the home, should they not wish to carry the Oysta Rio, it can be paired with an OystaCare button which is a small waterproof button that can be clipped onto clothing. The Oysta Rio can be paired with multiple OystaCare buttons meaning that you could place a button in the bathroom, too in case they fall, they can still receive help.
Wardens can prioritise who might need a well-being check, communicate through the device (using the two-way voice call feature) to check on residents and if people activate an SOS, wardens can be alerted.
What is IntelliCare?
IntelliCare is a smart cloud-based platform which links digital devices and sensors into one secure dashboard.
With connected device such as SenseCare, Housing associations can use IntelliCare to monitor environmental factors within vacant and occupied homes, remotely. You can use IntelliCare on a preventative level since you'll be able to monitor all homes and their temperature/humidity levels.
You can pre-set levels, such as an 'at risk' level where they could be developing damp/mould issues and from there, export a report to send them an information leaflet on how to reduce the effects. You can also have alerts for those which breach unsafe limits so you can take further action with those homes.
For those with sheltered housing with telecare devices such as our Oysta Rio, IntelliCare can be shared with wardens so that at any one time, they can see who is at home, who has had more falls/SOS alerts recently and prioritise who might need a wellbeing check. Likewise, if they are out, lost or hurt, they can be located by the warden or designated monitoring partner so further help can be sent.
IntelliCare is device agnostic so if there are other digital devices, you'd like to monitor from the one place, that can be done, too.
Book a FREE Demonstration
Get in touch to arrange a free demonstration of SenseCare™ and IntelliCare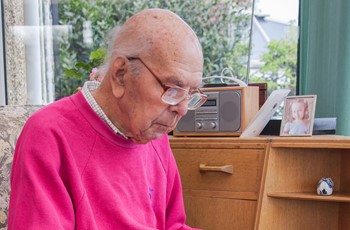 SafeHome are our passive sensors that monitor VIPs home environment to detect anomalies in their activity patterns as well as ensure they are safe from smoke, and leaks and receive good airflow through their home. The sensors connect to the IntelliCare™ platform and display insights in real-time when anomalies are detected, IntelliCare triggers the attention of the care circle.
SafeHome™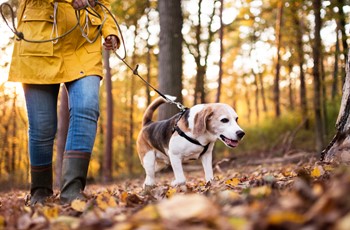 Oysta helps Vulnerable Independent People (VIPs) stay safe at home and away from home. Our telecare devices encourage VIPs to pursue an active lifestyle with a safety net in place. Our telecare devices link into IntelliCare™ so the care circle can have regular, automatic updates on activity and location which enables trends and analysis to support effective care decisions.
Learn more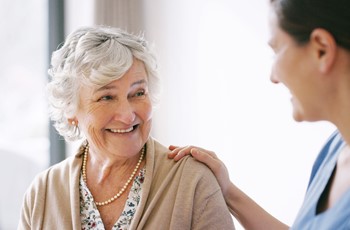 Oysta has a clear role in public health. We offer digital care solutions that help bridge the gap between health and social care, helping people live safer, independent lives, for longer. Oysta create partnerships with Local Authorities, Social Care Providers, Housing Associations, Care Homes, NHS Trusts and other organisations to manage and respond efficiently to immediate and longer-term care needs.
Why Choose Oysta