Oysta Pearl+
Tried, tested and trusted, the Oysta Pearl+ combines flexible digital telecare technology with GPS location functionality to provide 24/7 care anywhere.
Enabling people to continue to live independently, the Oysta Pearl+ keeps the entire care network connected.
Watch the video
A mobile solution
Unlike traditional telecare solutions that are limited to the Vulnerable Independent Person's (VIP) home, the Oysta Pearl+ works everywhere. Wherever the VIP may want to go, the Oysta service can always locate and get assistance to them, if needed.
Ensuring constant well-being the Oysta Pearl+ provides a reliable lifeline.
Private pay customer? Buy here.
Compact and easy to handle, the Oysta Pearl+ fits nicely in the hand. Worn as a pendant around the neck, clipped to a belt or put in the pocket, the Oysta Pearl+ has a screen showing clear easy to read prompts and large easy to press buttons.
Clearly labelled to allow the VIP to intuitively know which button does what, the Oysta Pearl+ is Oysta's most popular mobile telecare solution in the UK.
Private pay customer? Buy here.
Oysta Pearl+ Key Features
In times of distress pressing the blue SOS button will connect the Oysta Pearl+ to the chosen Control Room or carer contact, starting a two-way call.
The Oysta Pearl+ has an advanced built-in accelerometer to automatically detect falls. If it senses a fall, the Pearl+ sends an alert out, and if not cancelled automatically calls the Control Room for assistance.
The Safety Zone feature enables carers to define safe areas. If the VIP leaves (or enters) the Safe Zone anytime or at set times, an alarm is raised.
The Control Room can see when the Oysta Pearl+ is switched on and off, when it is charging or needs a charge. Managers can ensure all their VIP's have working devices.
The Oysta IntelliCare platform gives carers to see the location of the Oysta Pearl+. If an alarm is raised, the Oysta Pearl+ sends its current location to the care network, ensuring help gets to the right place as fast as possible
Messages can be configured on IntelliCare, appearing on the Oysta Pearl+ screen, to remind the VIP to drink water/attend appointments and help with staying independent.
On a full charge, with normal use, the Oysta Pearl+ should work for up to 4 days without needing another charge.
"I didn't know this system existed. It will give me confidence to go out with my family and give the carers a tool which could save lives!"
Sarah - Service User


Oysta Pearl+ Specifications
Size
92mm x 44mm x 17.9mm
Features
IP44 Rating
Speaker Yes
Microphone Yes
Tech
Signal 2G
GSM Freq. Quad band 850/900/1800/1900 MHz
GPS u-blox All-in-One GNSS receiver
Battery Li-Polymer, 1000 mAh
Operating temp  -20C - +55C
Display 128 x 96, 1.3" LED screen
3 axis Accelerometer
Making a difference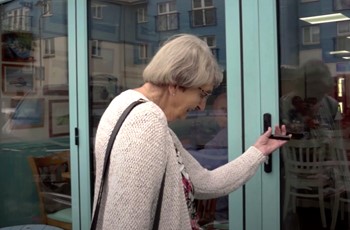 Betty was first introduced to Oysta after a stay in hospital. Unable to be discharged without some support inplace.
Helping Betty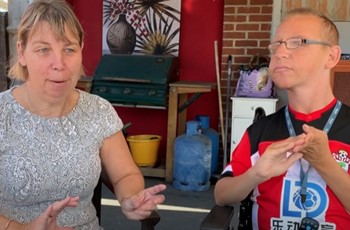 Giving Thomas and his mum Tracey confidence and peace of mind.
Helping Thomas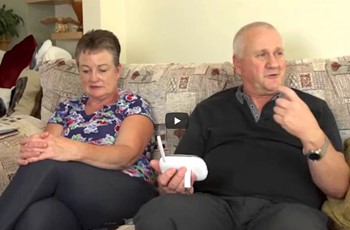 Liam is one of many people who use the Argenti equipment to remain independent and who's primary carers can be greatly supported by using it.
Helping Liam